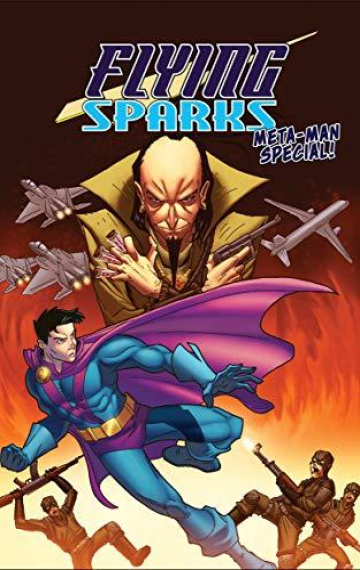 $4.99
Buy Now!
See The Full Series
Publisher:

Rislandia Books

Available in:

eBook, Hardcopy

Published:

January 15, 2019
For the last fifty years, Meta-Man has been an enigma—a reclusive hero who does his duty but shies away from the public eye. What happened? Who is he?
Unlocked from the archives for the first time, you can dive into one of Meta-Man's early adventures and get a glimpse into his heroic world as he works to stave off a plot from his nemesis Dr. Malicious and his communist commandos! Can Meta-Man prevail, or will the U.S.S.R. interfere with the American presidential election and spread the reach of the Iron Curtain across the globe? Read this action-packed superhero comic and find out!
Written by award-winning author Jon Del Arroz.