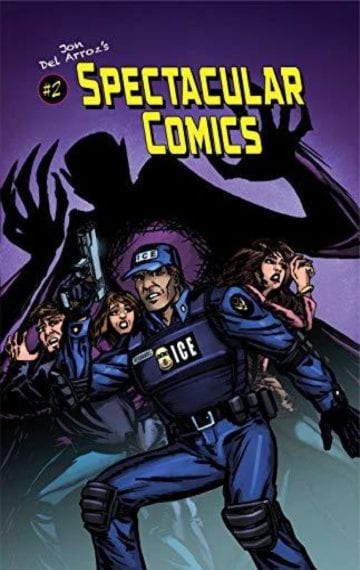 $3.99
Buy Now!
See The Full Series
Publisher:

Rislandia Books

Available in:

eBook, Hardcopy

Published:

July 15, 2020
ICE Agents vs. Vampires!

Good cops vs. bad cops!

Rock 'n Roll in space!
All of this and more in Spectacular Comics!
The acclaimed short comics series in the tradition of golden age EC Comics or Creepy Magazine returns with its second incredible installment. Jon Del Arroz flexes his creative muscles with a round of more experimental tales that will leave readers dazzled.
If you miss when comics were FUN and you could read a whole issue with full stories — Spectacular Comics is for you. Each issue is self-contained so you can start here! Perfect jumping-on point!