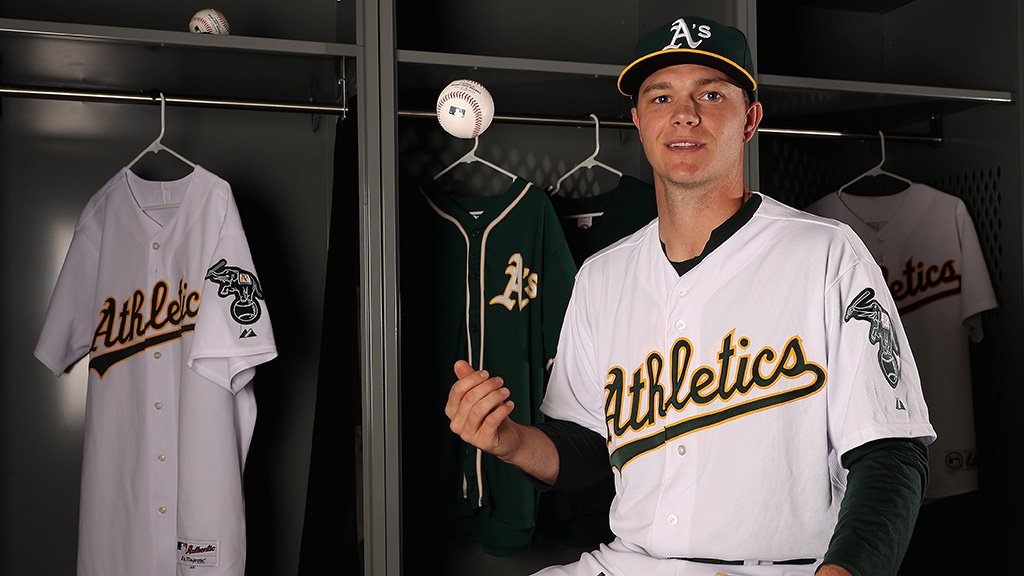 Well, crap.
Those are the two words that me and thousands of other of Oakland A's fans are thinking right now. He's got a "lat strain" as reported this morning by Susan Slusser of the San Francisco Chronicle. That injury is going to keep him out through spring training at least, and he's been scratched for Opening Day already.
I was more optimistic for the A's than a lot of people were in their analyses. The A's have a lot going against them: the two Texas teams are powerhouses, Seattle is on a rebuild that looks formidable, and they also have to play against Mike Trout. Their strength of schedule according to Fangraphs projections is the hardest in the American League. And they have one person who is remotely a household name on the team, that being Sonny Gray.
Their pitching looked to be a strong point this season, even though on the 4-5 back end of the rotation, I felt it could be iffy. They have some goodness coming down the pipeline in AAA, however, and it may have been fine with a Gray/Graveman at the top of the rotation. If Gray is out, and then has to get back to health and pitching form in April… this is going to be a long season.
A former writer at Fangraphs, David Weirs, said today on twitter: "Someone just pat my head and tell me it will all be okay."  I couldn't do that. He says he will accept lies in lieu of that.
One day before I head to my spring training trip to see the A's… this really bums me out.